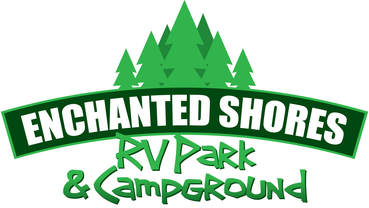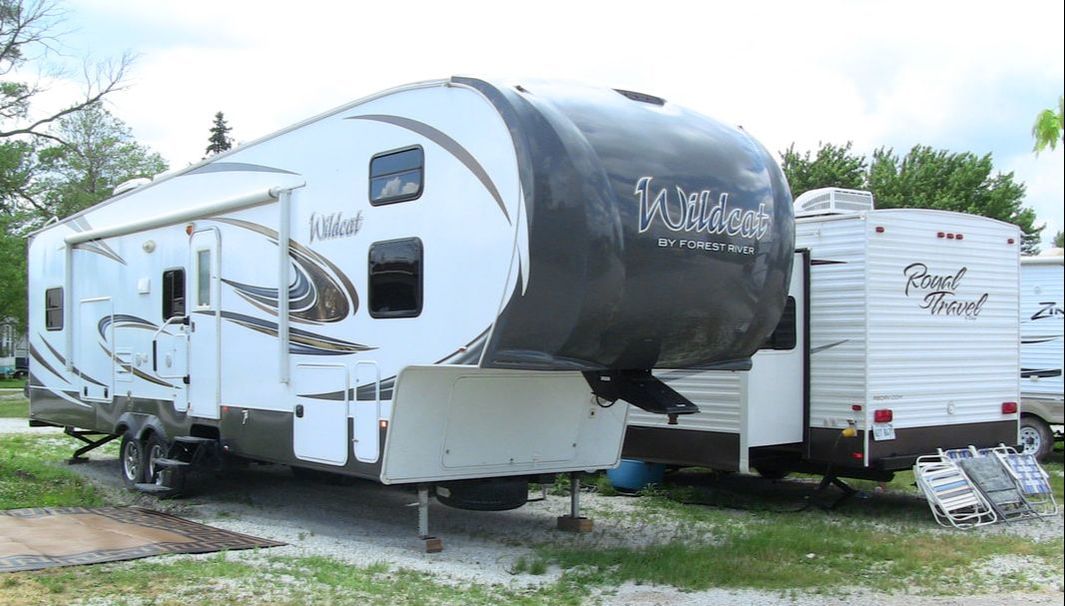 2018 Season Rates
(Unless noted otherwise, rates are per family and subject to change)
"Family" is based on 2 Adults, up to 4 of your own children under 18, and one pet. Maximum of two vehicles per site.
CAMPING RATES
Daily (per night per family)
Tent (primitive) $20.00
Electric, water & sewer $35.00
Weekly (seven consecutive nights)
Tent (primitive) $120.00
Electric, water & sewer $210.00
Monthly (30 consecutive nights)
Electric, water & sewer $625.00
Other Fees:
Extra Adult $5.00
Pavilion (non-electric up to 100 people) $300.00
- Electric $50.00
- Port-potty (per 50 people) $150.00
Visitors:
Adult Visitor Fee (18-59 yrs).................$4.00 day / $8.00 Overnight p.p.
Child Visitor Fee (5-17 yrs)....................$3.00 day / $5.00 Overnight p.p.
Senior Visitor Fee (60+ yrs)..................$2.00 day / $4.00 Overnight p.p.
---
​To All Campers At Enchanted Shores RV Park & Campground:

RULES AND REGULATIONS ARE TO ENSURE EVERYONE'S SAFETY AND SECURITY

Welcome!
We hope you will enjoy your stay with us!
If you have any question or problems, please feel free to bring it to our attention.
There is always someone available to help you!

CHECK-IN is between 1 PM and 6pm, CHECK-OUT is by 12 PM (Noon)
Early arrivals and Late Departures are available upon request if the site is open, BUT an additional
half day fee is required.

Campsite Fees are charged per registered Family.

Please do not park on other sites - if you need additional parking come to the office.

5 mph Speed Limit at all times! "Crawl Speed"

QUIET TIME is 10 PM to 8 AM
We are a family oriented campground.
Violators will be asked to leave without any refund! Thank You!

With this in mind, we ask that you respect your neighbor and honor this rule.

All Children under 18 are due back on their sites with their parents by 10:00 p.m.

Please Check the whereabouts of your children often. Children should not be left at someone's site
​unless invited and supervised.

Children of any age MAY NOT be left UNSUPERVISED/UNATTENDED in the campground.
PARENTS ARE RESPONSIBLE for the behaviors and safety of their children.
The Pond and Playground can be very dangerous.

Bicycles are allowed during DAYLIGHT hours on the roads. Helmets are requested for children 13 and under for your own safety.

Electric Scooters and Golf Carts are allowed with Office approval. ATV's and Dirt bikes are only allowed in the designated area with Office approval and signed waiver.

FIRES are allowed in FIRE RINGS ONLY, located on every site. Do Not Move the rings and NEVER leave your fire - UNATTENDED!

BONFIRES ARE NOT ALLOWED!!
FIREWOOD may be available at the office for a fair price, or you may bring your own.
PLEASE DO NOT CUT ANY TREES - This carries a STATE FINE! Thank you for saving our Trees.

ENCHANTED SHORES RV PARK & CAMPGROUND RESERVES THE RIGHT TO EVICT ANYONE WHO VIOLATES CAMPGROUND RULES AND REGULATIONS!

Your Pets are Welcome at Enchanted Shores RV & Campground Park!
These are the Pet Rules:
1) LEASHED & SECURE at all times. Keep your pet on a short leash when approaching other pets during walks.
2) Pets must be supervised at all times. Never leave pets unattended.
3) ALWAYS CLEAN UP AFTER no matter WHERE your pet 'DOES THEIR DUTY'.
If your pet is destructive/noisy/not cleaned up after or a digger you may be asked to make other arrangements or leave without a refund. Pets are permitted at the discretion of the Campground and will be asked to leave if rules are not followed.

IF YOUR PET IS LOOSE, YOU MAY BE ASKED TO LEAVE WITHOUT A REFUND!!
There will be NO REFUND to those asked to leave. Management reserves the right to 'interpretation of all rules and regulations.

VEHICLE PARKING "Signs Are Posted"
All RV's - Campers - Trailers - Buses - Must have a Parking Permit issued from the office.
All vehicles without a Parking Permit will be towed at owners expense.